Description: Designed to be secure to the proximal portion of a guide wire with a
diameter of 0.009", 0.014" or 0.018". This device should only be used by
physicians trained in invasive vascular procedures.
Intended use: Vascular procedures in conjunction with interventional and/or
diagnostic devices to facilitate the steering of the guidewire within vascular
anatomy.
Single Use: Not designed to be re-sterilized or reused on another patient.
Sterilization Method: Electron Beam Irradiation, Non-Pyrogenic.
Bore Size: 0.009-0.022"*
Latex Free: Yes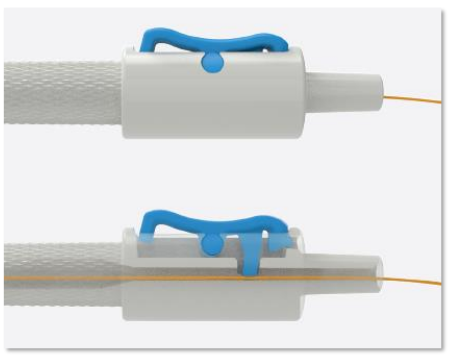 Speed-Torque Product Comparison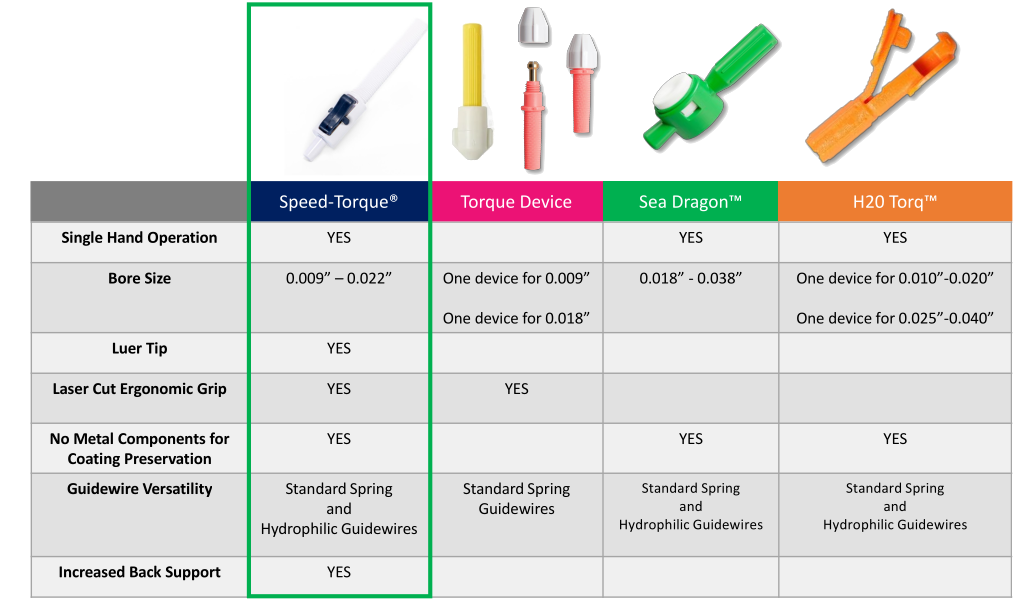 Establishment Registration & Device Listing
Proprietary Name: Speed-Torque®
Classification Name: WIRE, GUIDE, CATHETER, EXEMPT
FDA Product Code: PTL
FDA Classification: Class II, 510(k) Exempt
Regulation Medical Specialty: Cardiovascular
Regulation Number: 870.1330
GMP Exempt: No
Clinically Differentiated
The Speed-Torque provides numerous advantages over current devices:
Summary of Benefits
Allows reposition of device without losing eye contact of view screen
Maintain absolute control of wire during device repositioning
Increased back support during wire manipulation
Reduction in wire retraction or advancement due to loss of wire control
Shorter fluoro time
Lower radiation exposure to physician and Cath Lab Staff